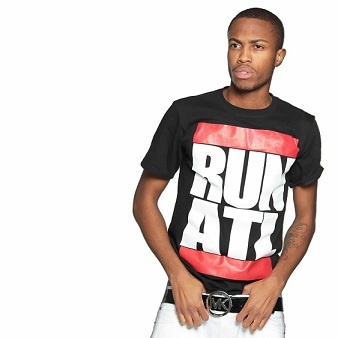 If you are an artist looking for beats from some of the hottest up and coming beatmakers crafting some of the craziest tracks in music today, then you should definitely consider working with Mr. Boom Boom Bang! Here is The Beat Yard's top 5 reasons artists should use beats from the talented Mr. Boom Boom Bang!!
1. All Original: Mr. Boom Boom Bang composes his own original music. No samples, no looping old 1970s soul music and just adding basic drums to the background, none of that. The powerful compositions all come from Mr. Boom Boom Bang's noggin.
2. He Could Do Your Hook/Chorus: If you need a catchy, and memorable hook to go along with the beat but can't quite come up with anything good enough on your own? Mr. Boom Boom Bang has that covered 100%. Most of the hits you hear on the radio these days have nothing on the powerful chants and sing-a-long melodies found on pretty much every one of Mr. Boom Boom Bang's singles. If you don't believe us, just listen to the songs featured on the artist/producers previous street releases The Big Bang 2 and The Rebuild Mixtape!
3. He also writes Song: Need help with some of the lyrics? Nothing wrong with a strong ghostwriter getting behind you.
4. He Produced the Strip Club Anthem of 2013: Mr. Boom Boom Bang had the strip clubs buzzing, the dancers sliding up those poles taking it all off and the men everywhere throwing them dollars all across the South East (especially in Atlanta, GA), with the song "Freaky Noize". Bloggers, critics and DJs across the globe were calling this hot single "The Strip Club Anthem of 2013" and so it was. Listen to it here at
this direct link
http://www.youtube.com/watch?v=u9u7H5NwLlo
5. He's Affordable: Mr. Boom Boom Bang certainly has beats to fit any budget! If you are interested in snagging Mr. Boom Boom Bang's tracks for an upcoming project then be sure to contact Moses Dailey by e-mail at MosesDailey@aol.com or by phone at (404) 239-8062